Service > Contract work
From procurement contract to dispatch work, we will propose according to customer's request. Please do not hesitate to contact us.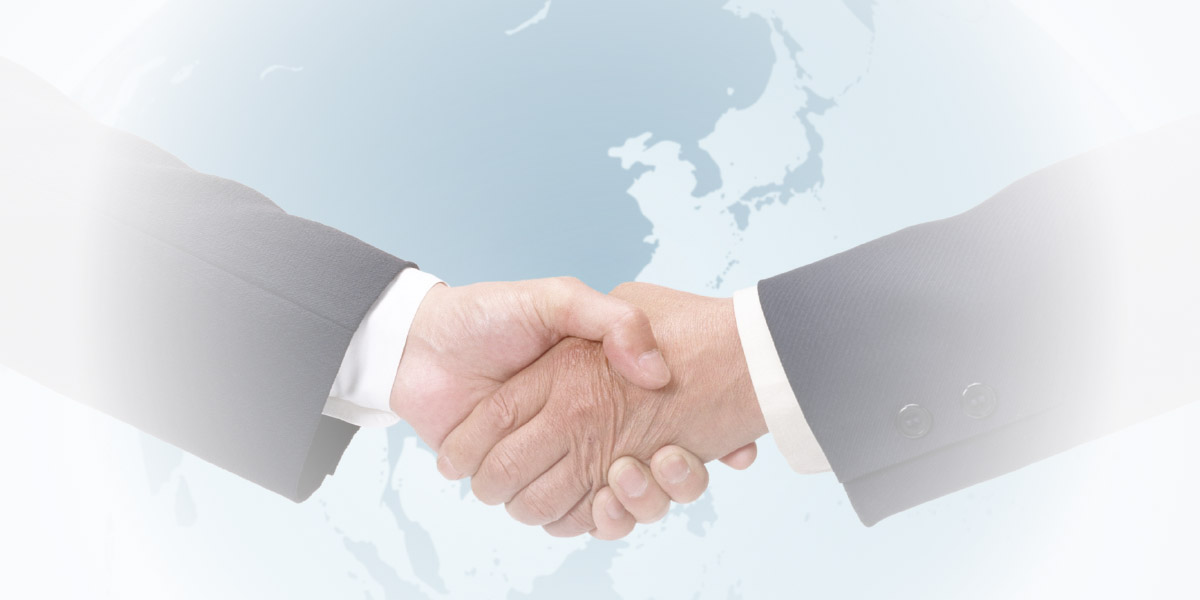 We have established our one-stop production system
for Insulation processing, coil production, coil assembly/fablication
Service list
We will build a consistent production system ranging from conductor processing for motors and generators to insulation processing, coil production, assembly fablication, and so on to meet various needs.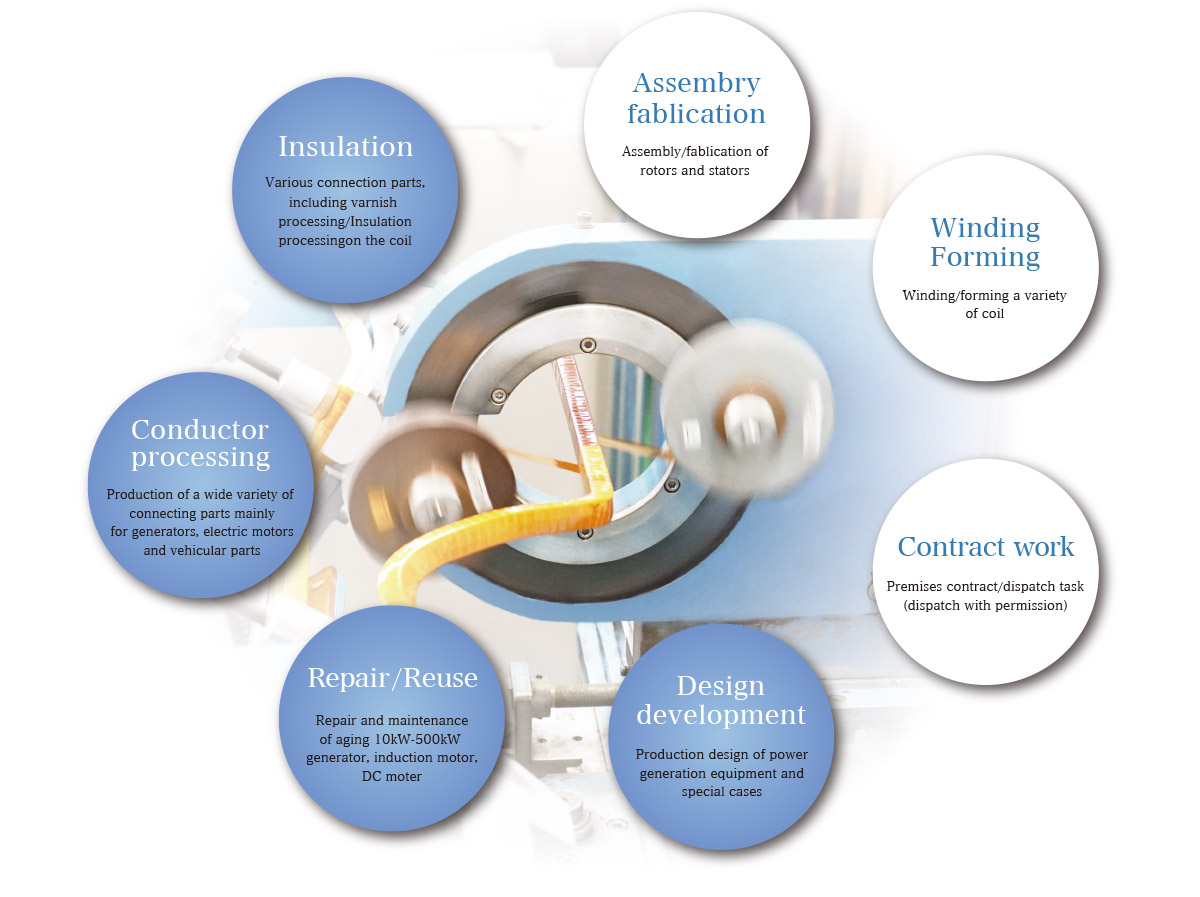 ※For other services please contact us.
Conductor processing
Production of a wide variety of connecting parts mainly for generators, electric motors and vehicular parts
Insulation
Various connection parts, including varnish processing/Insulation processingon the coil
Assembry fablication
Assembly/fablication of rotors and stators
Winding Forming
Winding/forming a variety of coil
Repair / Reuse
Repair and maintenance of aging 10kW-500kW generator, induction motor, DC moter
Design development
Production design of power generation equipment and special cases
Contract work
Premises contract/dispatch task(dispatch with permission)